PERFORMANCE, POWER, PERFECTION
Experience ECOOTER's 5th Generation Center Motor System.
Experience the E5 MAXI Scooter.

RANGE, RANGE, RANGE
Large battery space where batteries lie in parallel format. The anti-theft structure of the battery box provides battery protection and safety.

Have full confidence in the vehicle's range and faster speed.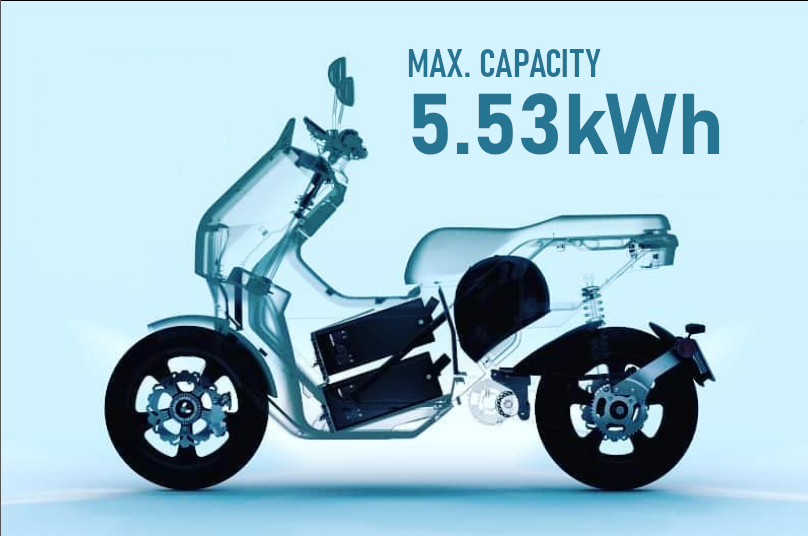 CHARGE FASTER THAN EVER BEFORE

Fast charge a single battery up to 85% in 2 hours.
Convenient charging on or off the vehicle.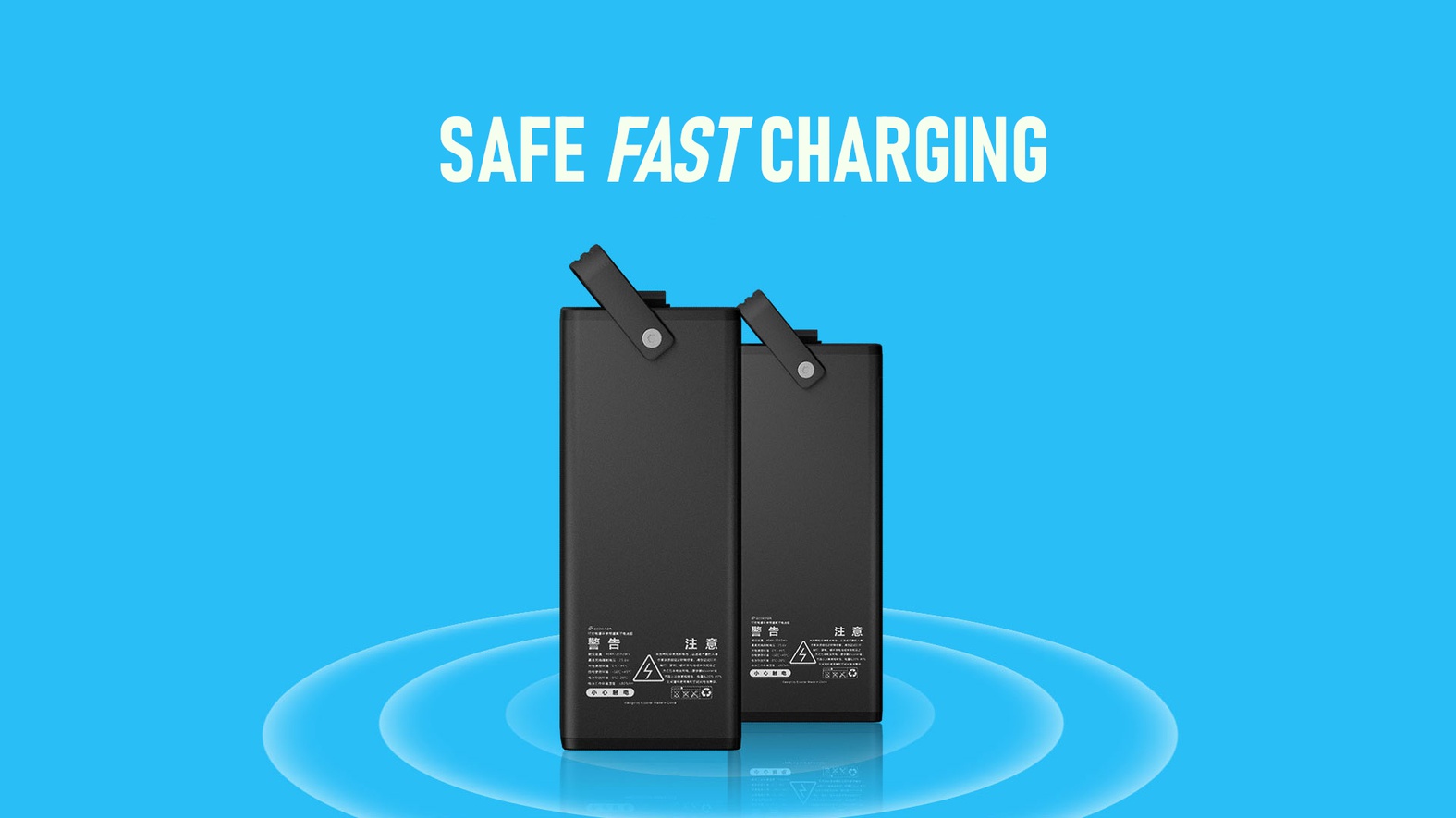 FRONT AND REAR HYDRAULIC SHOCK ABSORBERS
Experience precise damping adjustment with the ultra-long front and rear shock absorbers.
The aluminium forged rear suspension adds to the smooth, comfortable ride and control.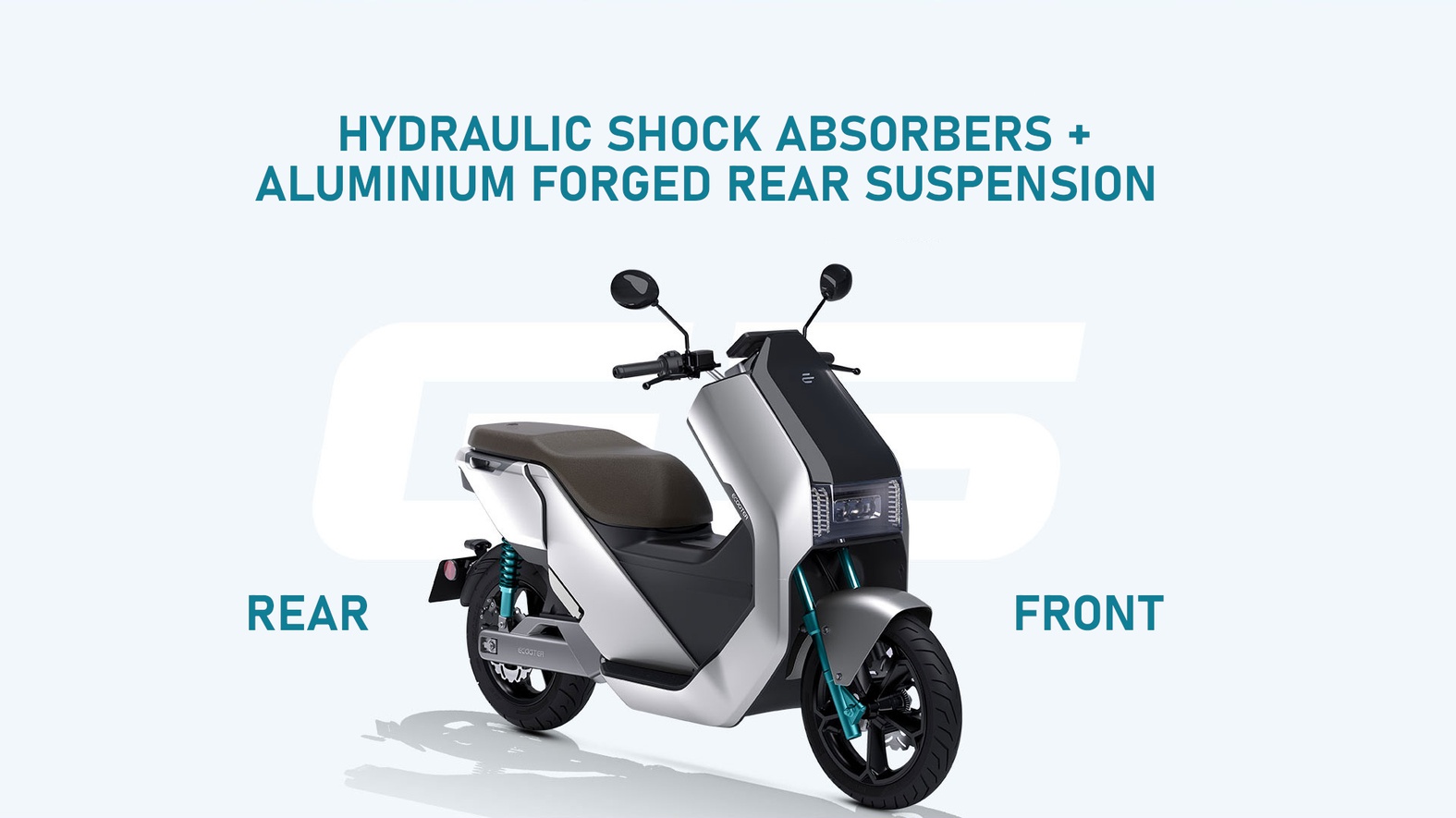 DUAL CHANNEL ABS LINK HYDRAULIC BRAKES
ABS brakes in the front and rear.
Safety first for flexible driving control.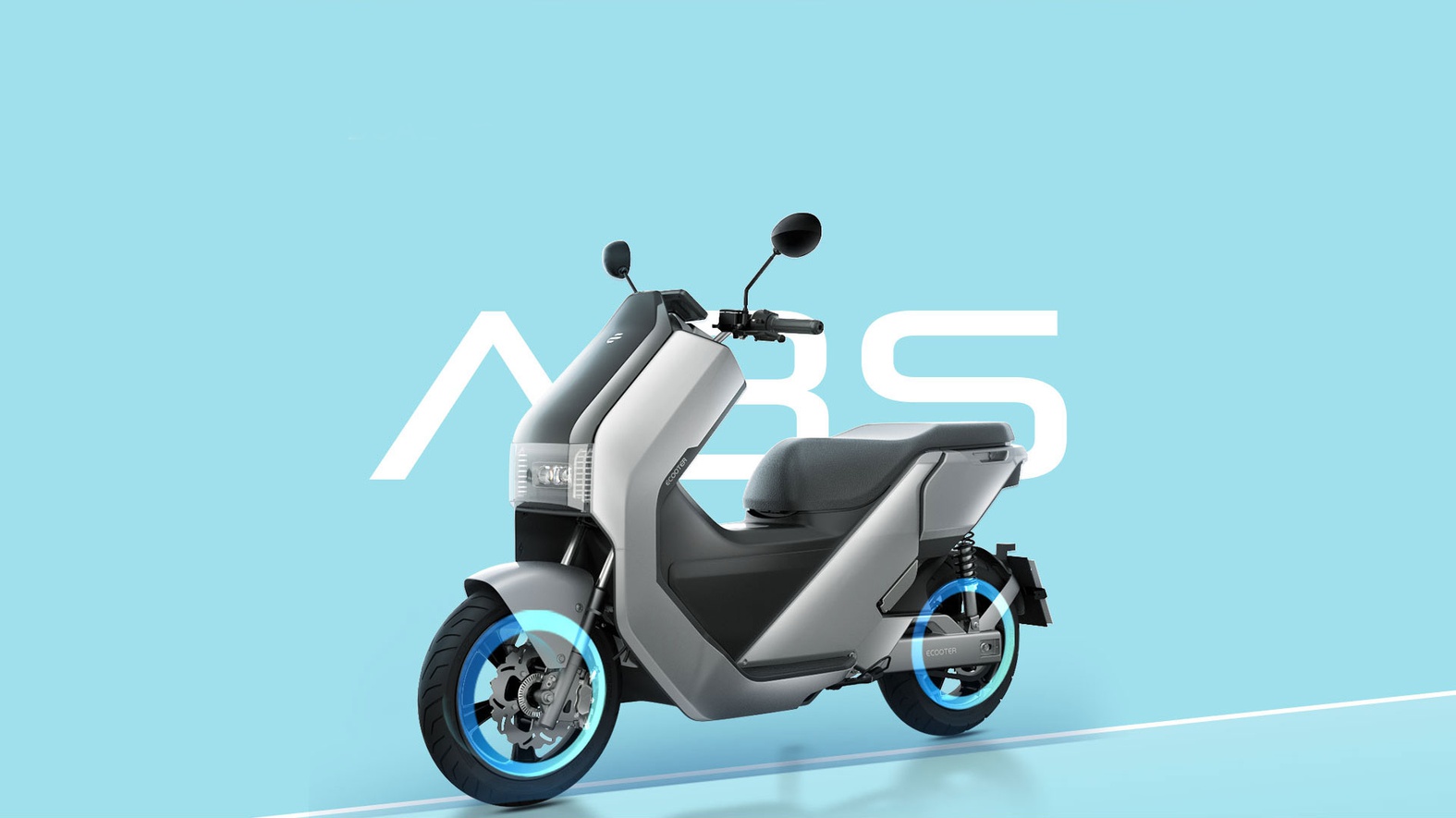 GEAR + CHAIN TWO-STAGE TRANSMISSION SYSTEM

The Gear + Chain Two-Stage Transmission System adapts to various conditions and produces higher power density.
This translates to the perfect connection between high speed and strong torque.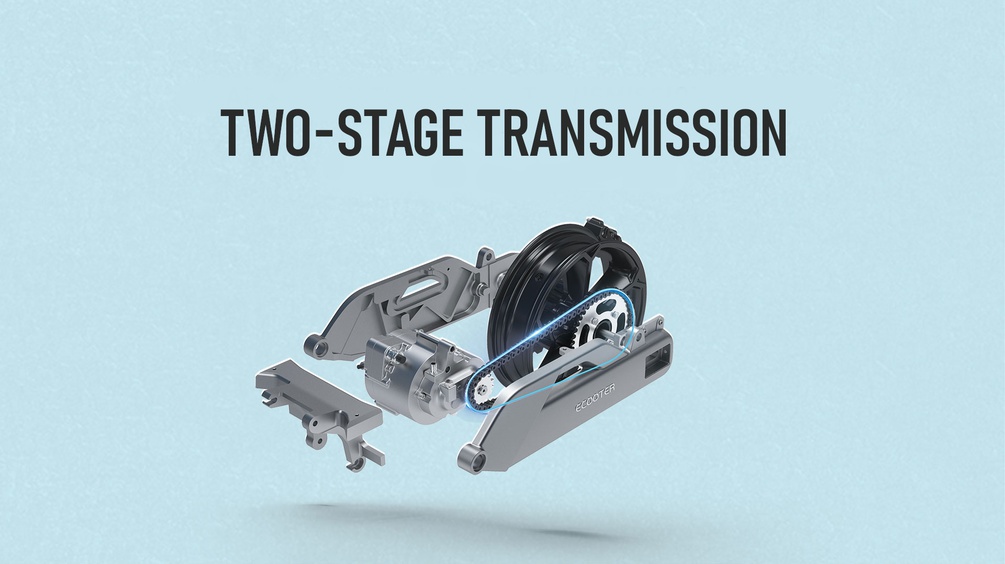 LUXURIOUS INSTRUMENTATION
The multi-functional shuttle button is soft to the touch to provide fast operation in the interaction between human and vehicle, no matter the weather conditions.
Achieve fast, smooth operation.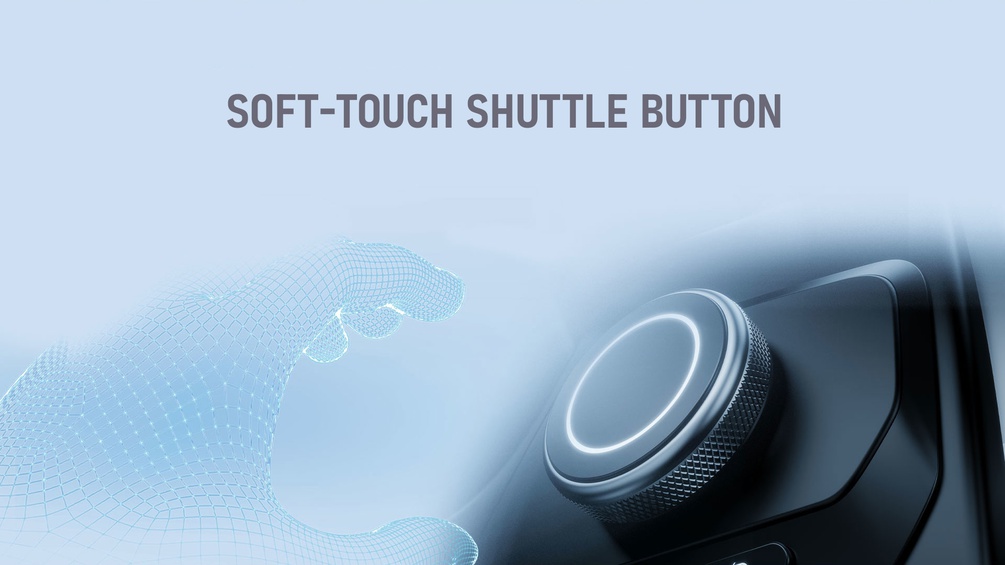 MONITOR YOUR TYRES
The Tyre Pressure Monitoring System (TPMS) keeps you informed for your safety. Monitor tyre pressure at any time.

Access this info on the EcooterApp or scroll through the display menu.

Precision at your fingertips.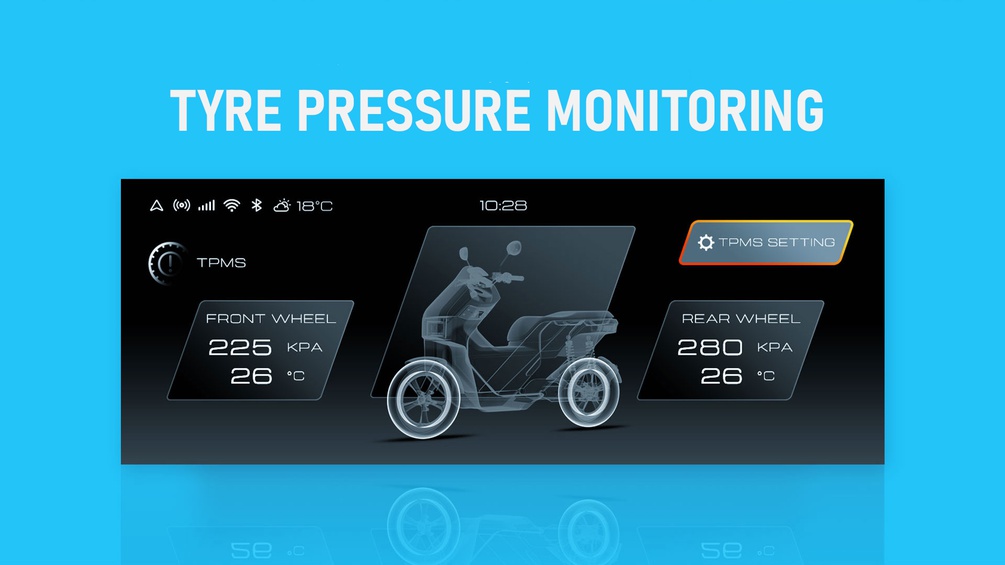 FULL COLOUR DISPLAY
A large 17m IPS dashboard screen displays 160 thousand colours and has multiple UI display solutions.
Adjusts with natural light and stays clear.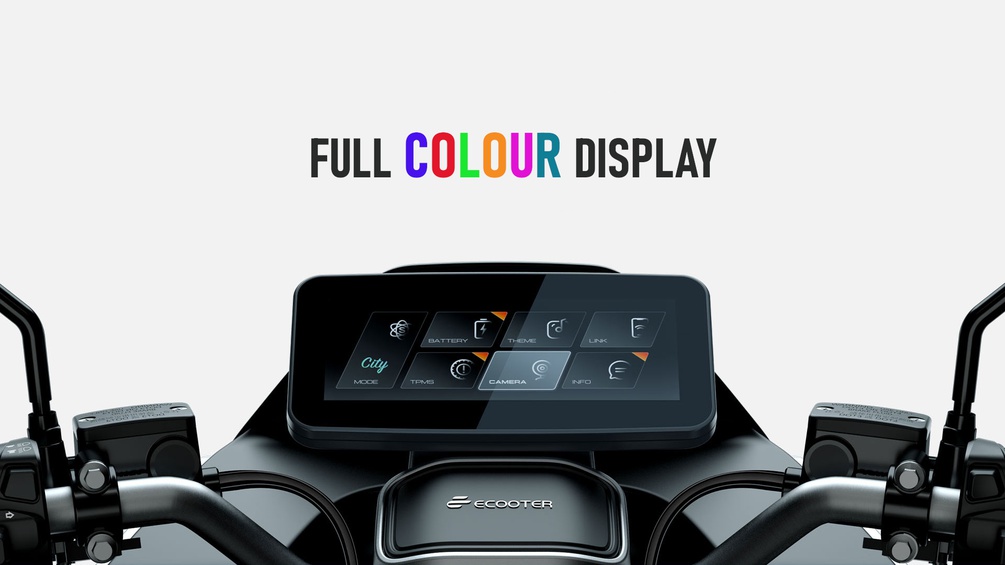 A POWERFUL APP
Get even more functionality with the App.
Faster response. More functions. More control. More fun.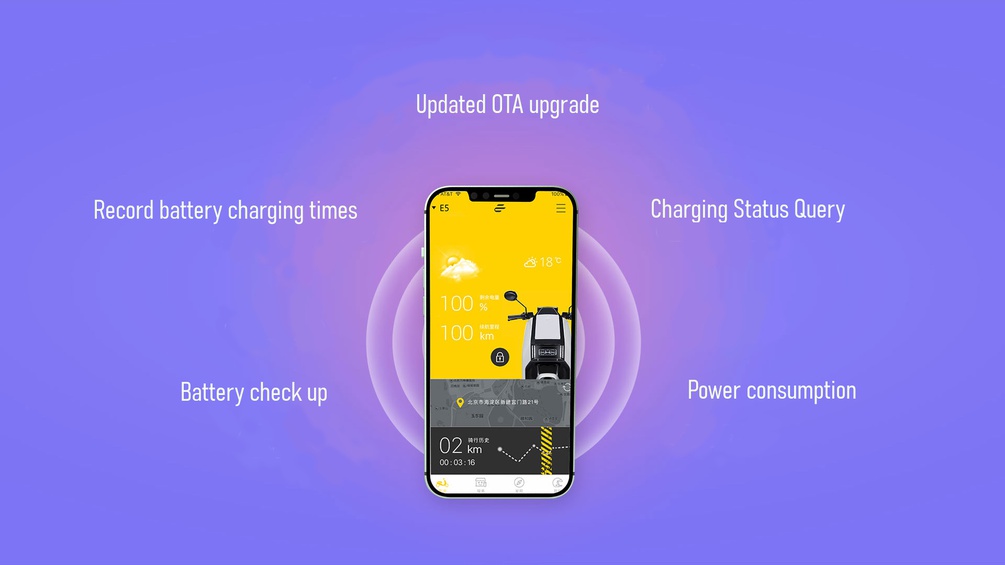 LARGER WHEEL DIAMETER, WIDER TYRES
Get better grip with the 15" front and 14" rear wheels.
Confidently control the vehicle in various road conditions.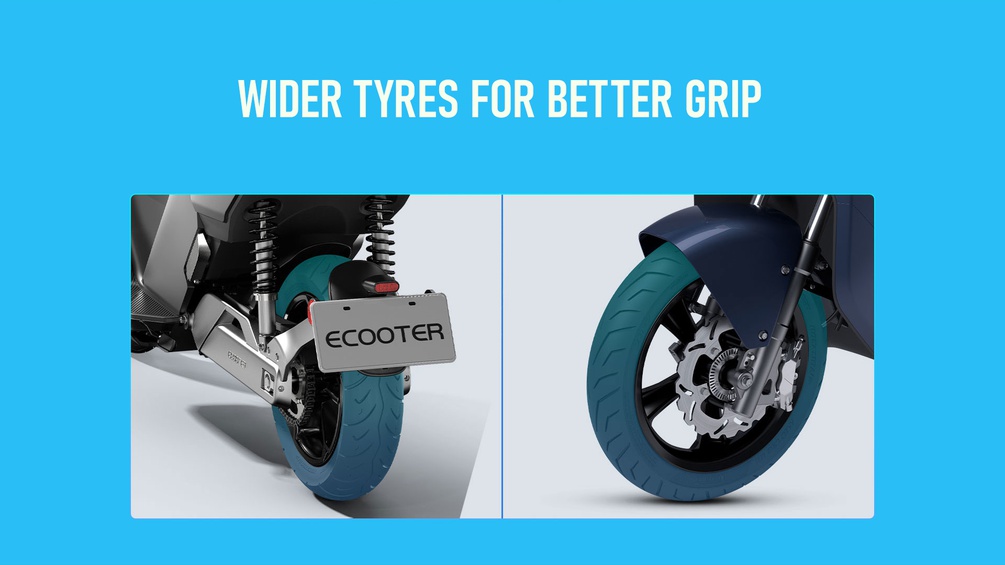 CAGE FRAME

3 million ultra-limit vibration tests under 300kg load.
The quality of the vehicle's frame is as solid as a rock.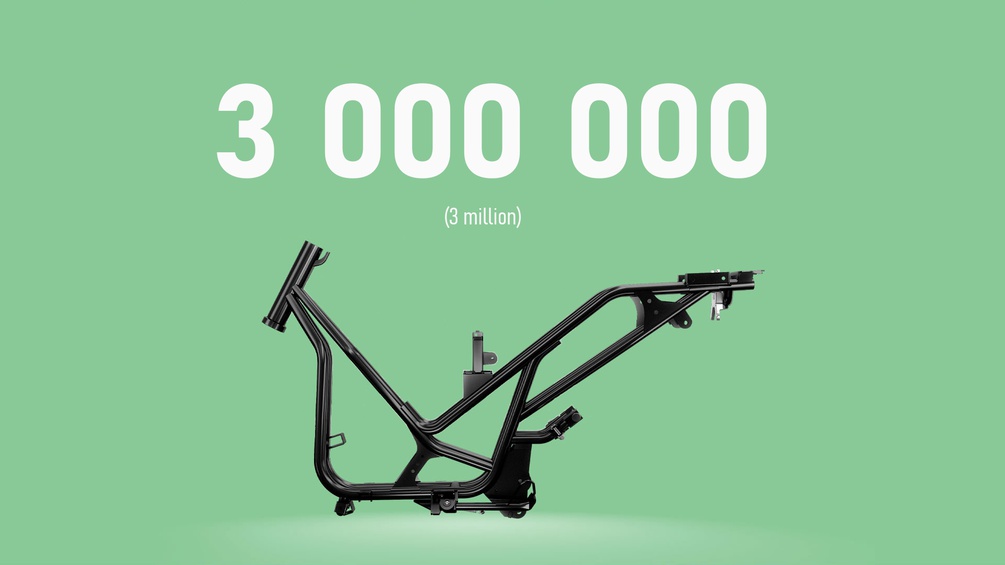 AUTOMOTIVE GRADE PKE KEY
Switch on/off at the touch of the remote control button.
Concise operation even with key-less riding.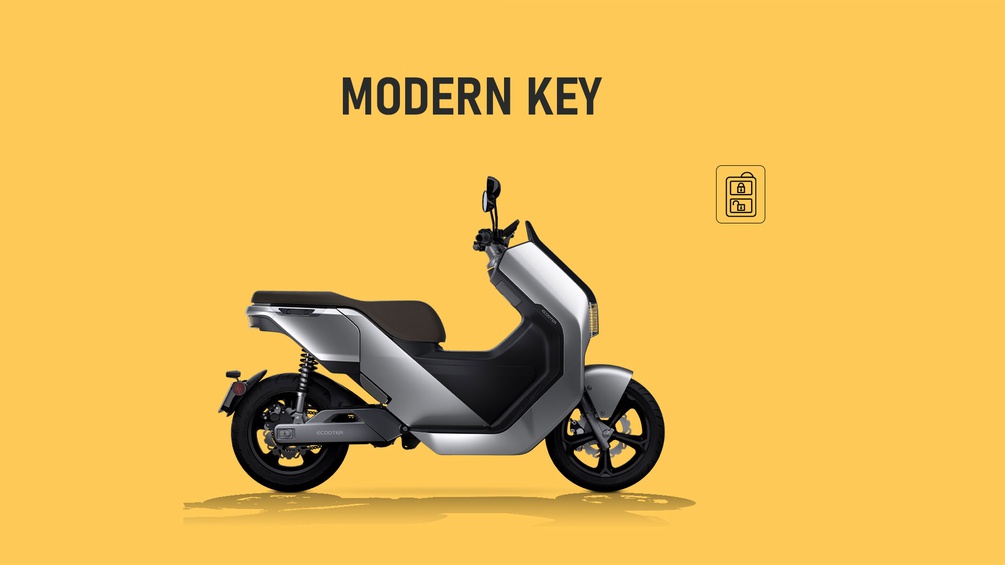 FIND UNMATCHED ELEGANCE IN THE E5
4 driving modes
Reverse gear
Cruise control

Ecooter App
LED
2 seats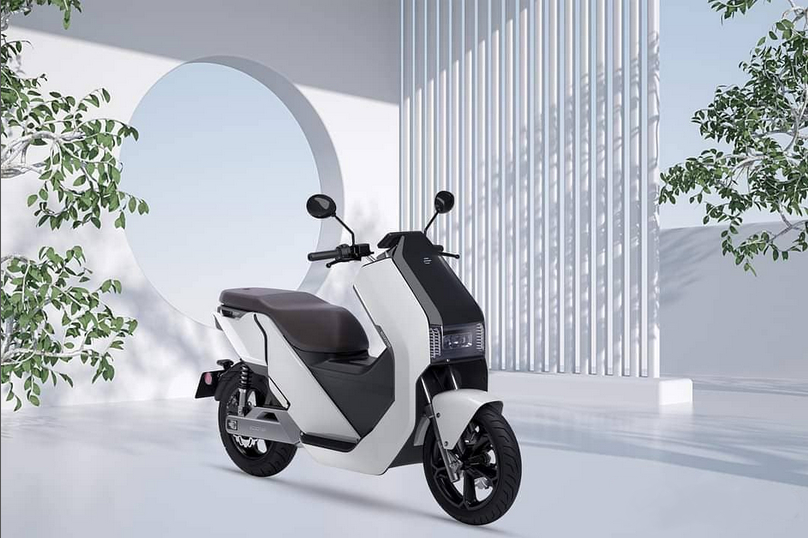 | | |
| --- | --- |
| ITEM | INFO |
| Price | R112 999 |
| Pre-order Deposit | R5 000 |
| Range Mileage | Up to 200km* |
| Max. Speed | 103km/h |
| Max. Torque | 260Nm |
| Max. Battery Capacity | 5.53kW |
| Max. Output | 8kW |
| Battery Specification | Lithium battery pack |
| Battery Capacity | 64V45Ah x 2 |
| Motor | Inner rotor high-speed and center motor with reduction mechanism |
| Brake System | Front and rear brake with dual channel ABS anti-lock system |
| Weight | 139kg |
| Seat Height | 820mm |
| Min. Ground Clearance | 175mm |
| Size (L x W x H) | 1940 x 760 x 1170mm |
| Warranty | 2 years / 20,000 km (whichever comes first) |
*Depending on driver behaviour and weight on vehicle