Meticulously designed and manufactured as a high performance electric vehicle offering an unrivalled riding experience
E2 MAX
Conquer Anything
The stylish Ecooter E2 MAX is powerful with outstanding performance.
The showpiece of the Ecooter models, the E2 MAX is equipped with powerful engineering. The scooter gives you a great driving experience and has a range of up to 180 km! Experience superior performance through 5th generation technology.
What value do you place on your time and independence?
Fast, cost efficient, and intelligent scooters for better safety and smarter riding, the Ecooter range elicits a powerful feeling.
Also available as E2 MAX Delivery.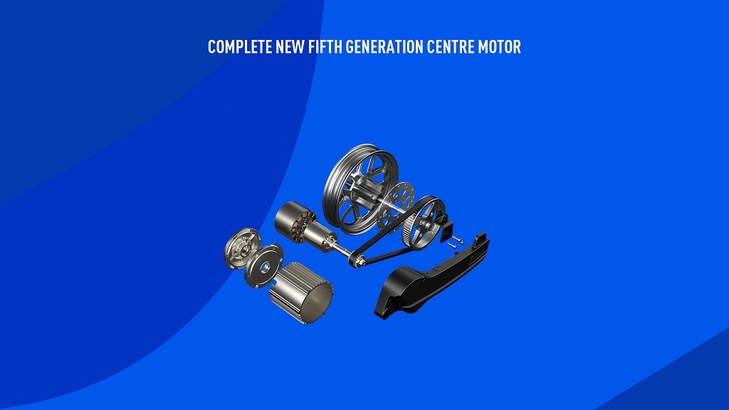 Irresistible power

The Ecooter E2 MAX has a higher transmission ratio and precision after the model's optimized upgrade. You get bigger torque, higher efficiency and stronger explosiveness, with the quietest motor you've ever experienced.
Max. speed of 90 km
Max. torque of 41/165Nm
4000W of peak power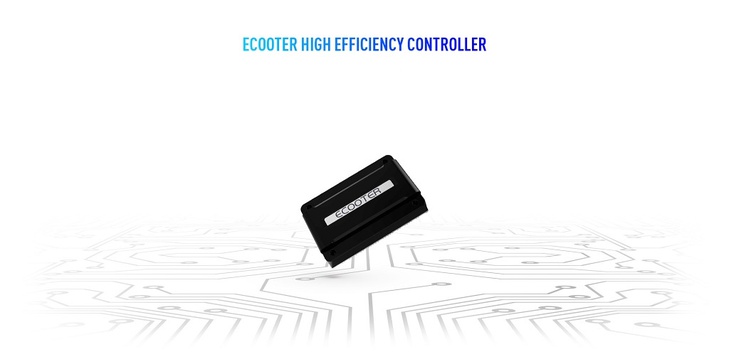 Efficient controller

The scientifically structured control cell ensures highly efficient use of the controller's operation.

A completely new torque vector calculation has been developed and each turning angle is precisely controlled.
You will love the operation!

A specially built transmission system

Specially built for the Ecooter, the synchronous belt is made of high tech material so it's maintenance free, durable, reliable and noise is lower.

The synchronous belt wheel is precision designed to ensure that the transmission precision is high.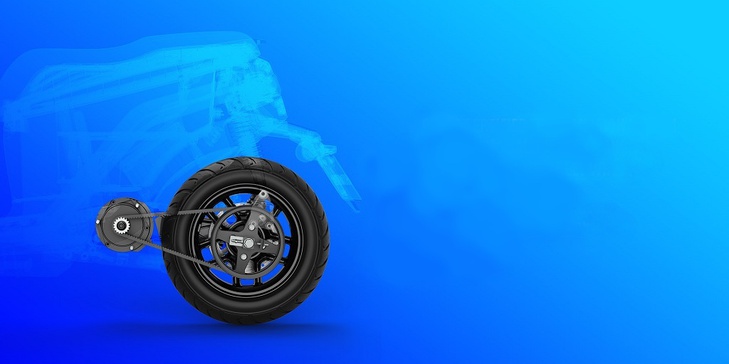 Dual paralleled battery system

The E2 MAX is installed with an Auto-BPS two paralleled battery system and standard 64V large capacity Lithium battery which meets all the demands of long distance riding. Extend the range with a second battery. Fully charged from 5 hours.

Enjoy your journey with the E2 MAX.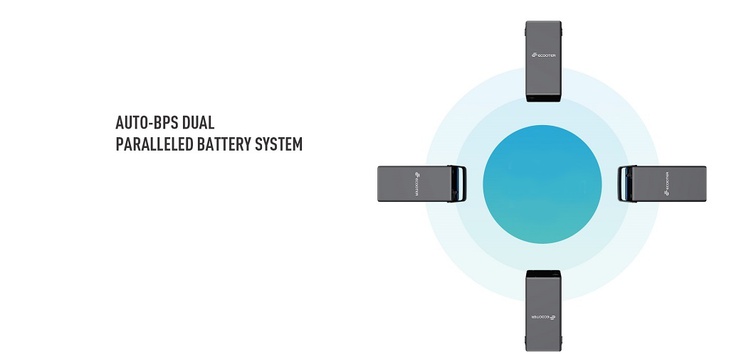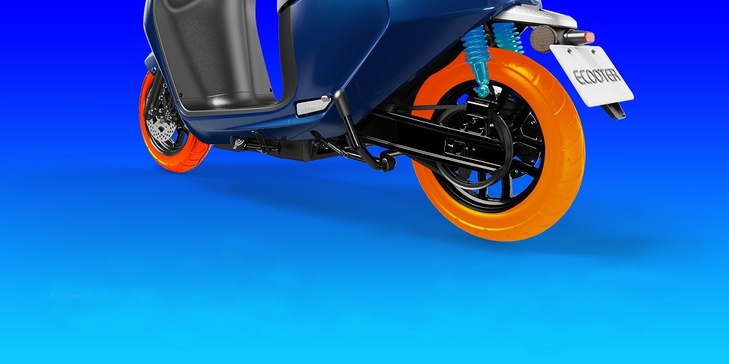 High grip tyres & reliable rear shock

The E2 MAX has newly upgraded tyres with optimized design - even the tyre pattern is precisely calculated for improved grip performance. Braking distance is improved by 15%, feel relaxed no matter the conditions.

The double straight tube adjusted rear shock absorber efficiently reduces road vibrations so that you experience stable and comfortable riding.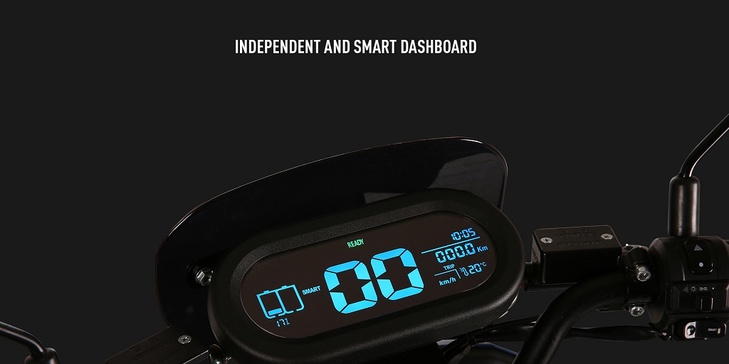 Smart display

The dashboard display is clearer due to the design of the independent instrument and front windshield, as well as the AMS (alpha magnetic spectometer) adaptive instrument system.
No squinting, no extra shading needed, just clear information on your screen.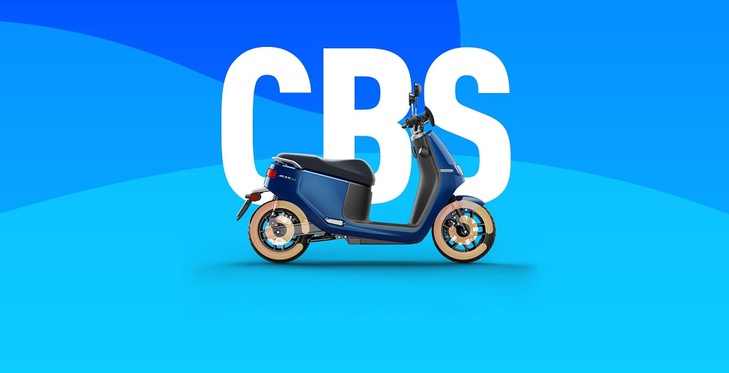 CBS braking

Brakes are more sensitive and safer as they scientifically match the best braking force through the front and rear hydraulic disc brakes which directly push the upper pump/brake hose.

You have responsive braking when you need it.
The E2 MAX Delivery
With a load capacity of 160 kg and a per kilometer cost that's far lower than a petrol scooter, why not make the E2 MAX Delivery your choice?
Save your money while quietly delivering to your customers.
Perfect as a fleet!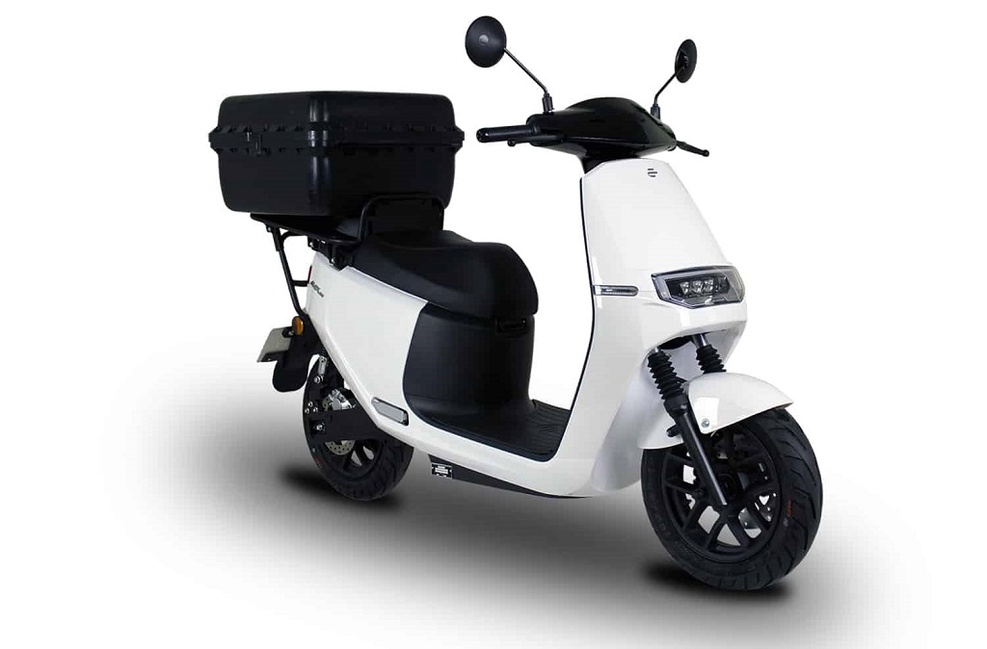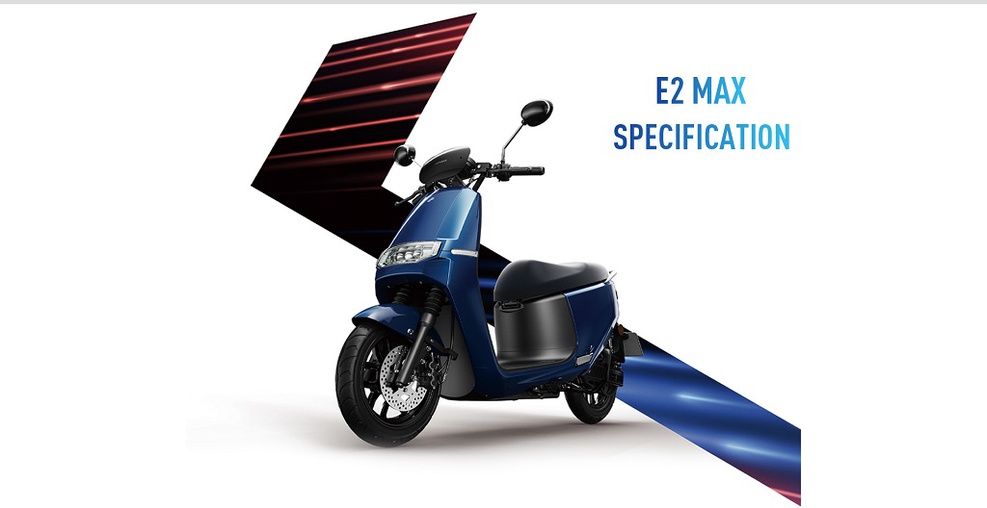 | | | |
| --- | --- | --- |
| Item | E2 MAX | E2 MAX Delivery |
| Price | From R55 999 | From 59 999 |
| | | |
| --- | --- | --- |
| Max. speed | 90km/h* | 90km/h* |
| Est. range | Up to 180 km* | Up to 150 km* |
| Power | 4000W | 4000W |
| Max. torque | 41/165Nm | 41/165Nm |
| Modes | Smart; Sport | Smart; Sport |
| Anti-theft sensor | Yes | Yes |
| | | |
| --- | --- | --- |
| Full recharge | From 5 hours | Up to 85% in 2 hours (single battery) |
| Battery type | Lithium cell; removable | Lithium cell; removable |
| Energy consumption | 2.48 kWh/100 km | 2.48 kWh/100 km |
| Size | 1145 x 1885 x 750 mm | 1145 x 1885 x 750 mm |
| Tyres | 100/80-12 | 100/80-12 |
| Wading depth | 260 mm | 260 mm |
| Highway Legal | Yes | Yes |
| Warranty | 20,000 km/2 years (whichever comes first) | 20,000 km/2 years (whichever comes first) |

*Depends on driver behaviour, weight on vehicle, mode and battery options