Classic styling, modern technology.

A comfortable ride with plenty of style and go. Its ergonomic design is specifically focused around the driver, with the environment being intrinsic to electric mobility.
The Ecooter E2 has a powerful mid-engine and a unique transmission. Get modern technology, reliability and durability at a surprising price. Smart, sport, reverse and cruise control modes are standard.

Warranty is 20,000 km/2 years (whichever comes first).

Good looking and practical
You shouldn't have to choose. Get power and style, and go at your own pace.
Switch to electric.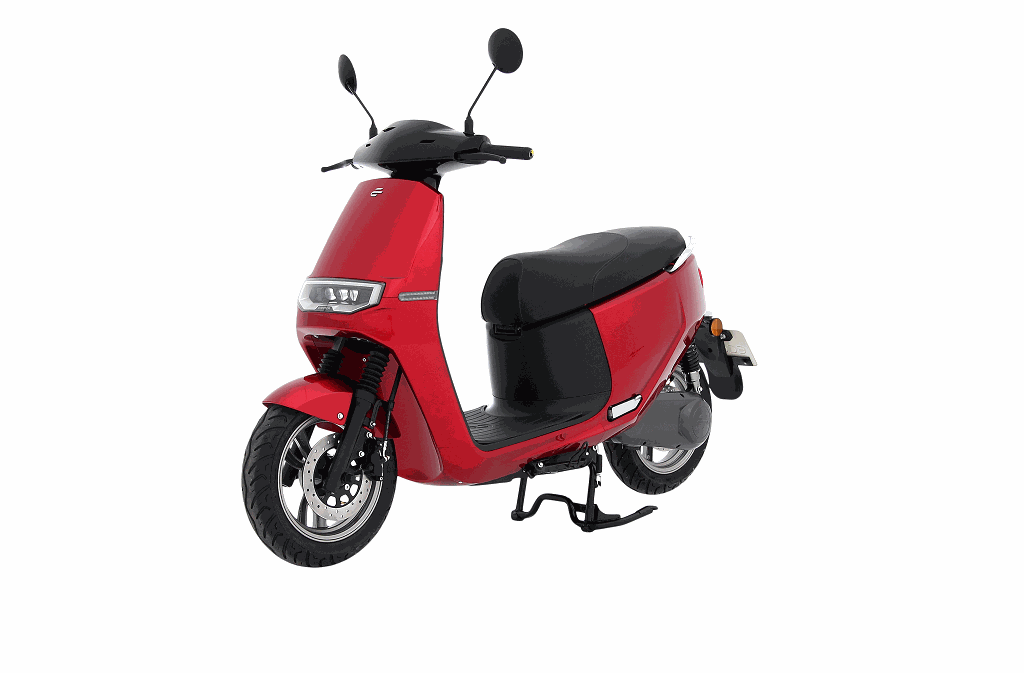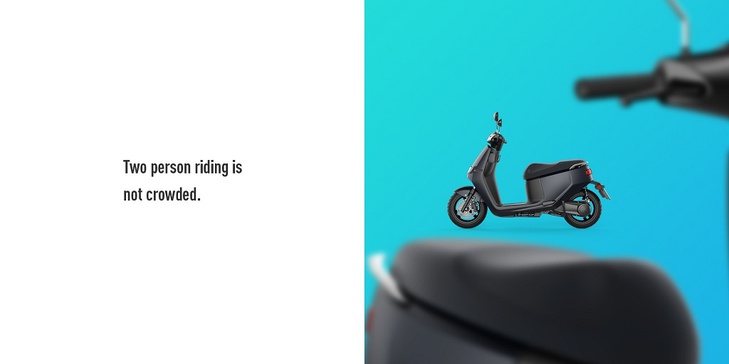 Comfortable ride

Cushioning is spacious and comfortable for both you and your passenger thanks to the design of the Ecooter E2.


Spacious seat box

The Ecooter E2 has a seat box size of about 35 litres.

It can easily accommodate a helmet even with a battery in the box. The scooter also has a hook on which to hang an extra load.


Remote start

Lock, unlock and start your vehicle with the remote control. Smart on every level.

Golden Ratio Design
Ergonomically designed with full power, simple lines and a long body, achieving the Golden Ratio.
Just seeing it is a kind of enjoyable.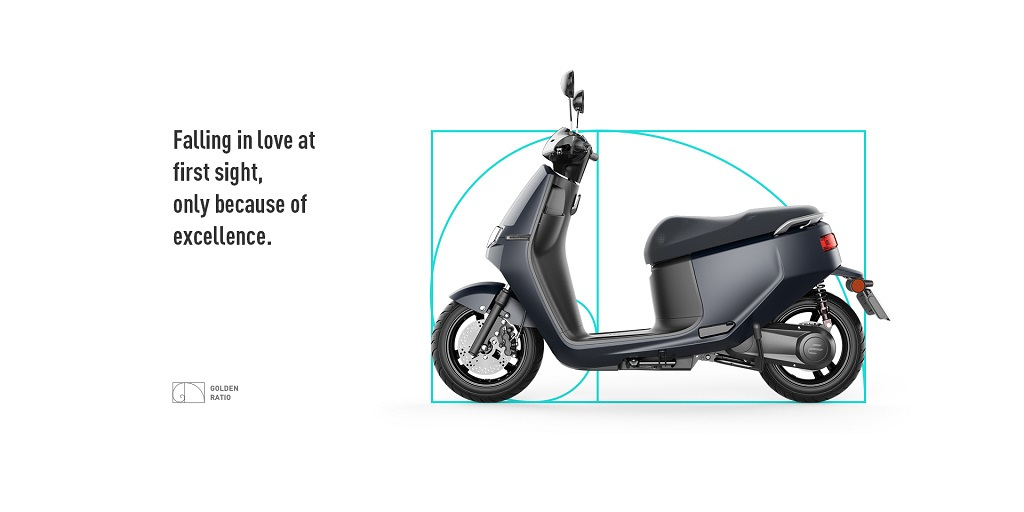 Intuitive display

The scooter parameters are clearly visible whatever the conditions. Its adaptive dashboard system ensures that backlighting stays clear.
The light sensor detects environmental changes and will automatically adjust the display colour and adapt to the intensity of external light.
The dashboard displays battery level, speed, mode, mileage, temperature and more.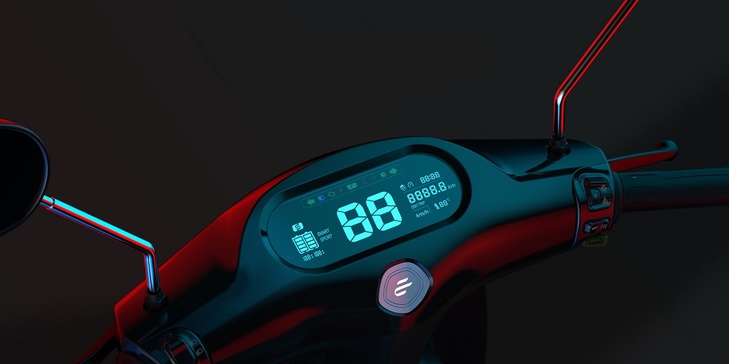 Increased visual range

The Ecooter E2 headlight has a three lens module design with a front, rear and double lens structure. It is brighter and more energy efficient.
The borderless front turning light and automotive grade thick-walled light structure enlarges your visual range and makes for safer travelling.

Stay visible

The eye-catching taillight has a patented light guide design.
It stays clearly visible in the dark and even in dense fog.


Smart Center Motor
The Ecooter E2 motor uses energy efficiently and can adapt to various road conditions. A precise magnetic encoder is used for position sensing and the motor has a high-tension composite arc-shaped timing belt.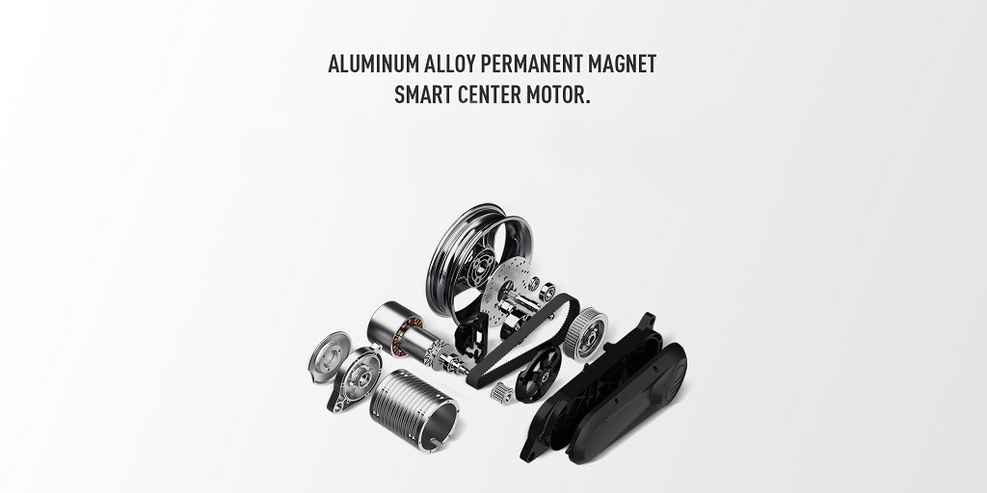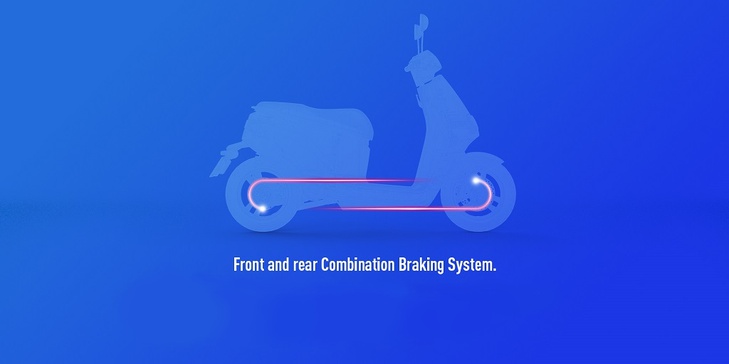 CBS for better safety

The Ecooter E2 uses a front and rear hydraulic disc combination braking system. Both brakes engage when the rear brake is used, reducing the risk of rear wheel skidding.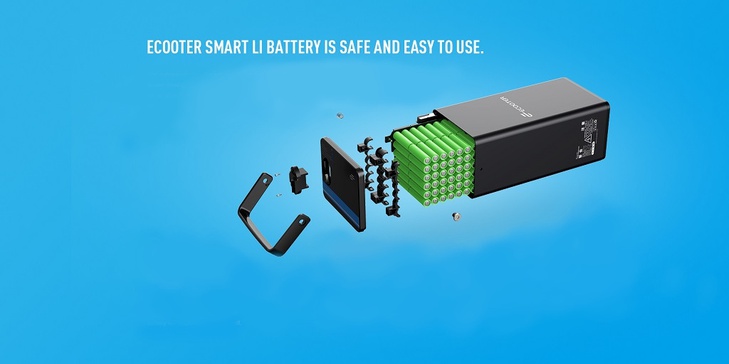 Smart battery

The ultra-high energy density Lithium batteries have excellent heat dissipation performance to ensue that the battery continues to operate under severe conditions.
Temperature protection: The battery automatically powers off if the temperature is below 0 degrees Celsius or exceeds 50 degrees Celsius.
Overcharge protection: If charging exceeds the voltage or current limit, the battery will automatically power off.
Over-discharge protection: The battery will automatically power off if the discharge exceeds the current limit or is lower than the voltage limit.
Fully charged from 5 hours, plug in overnight, just like with your cellphone!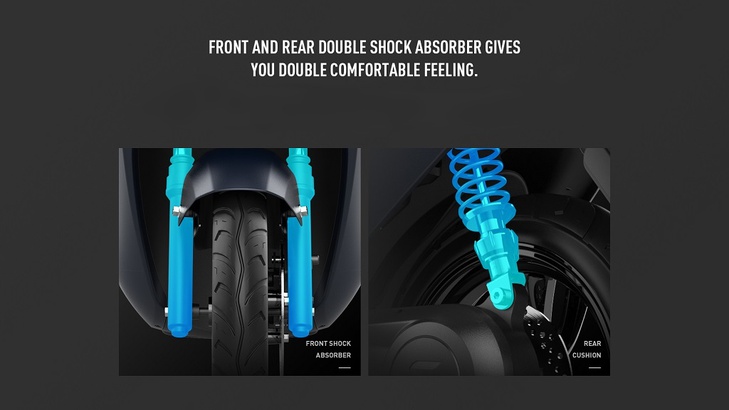 Double-tube damping system

The rear and front absorbers are a double-tube damping system, which effectively absorbs various discomforts from the ground, has double reduction force and is more stable and comfortable.

Five Classic Colours
Choose from Dark Blue, White, Matt Black, Grey or Red.
Discover Ecooter and enjoy carefree electric riding!


Energy is never wasted

The Ecooter range has an Energy Recovery System (ERS) that ensures that energy is regained while braking.
When braking on a downhill or flat road, the motor is converted into a generator, and energy is recovered and returned to the battery pack.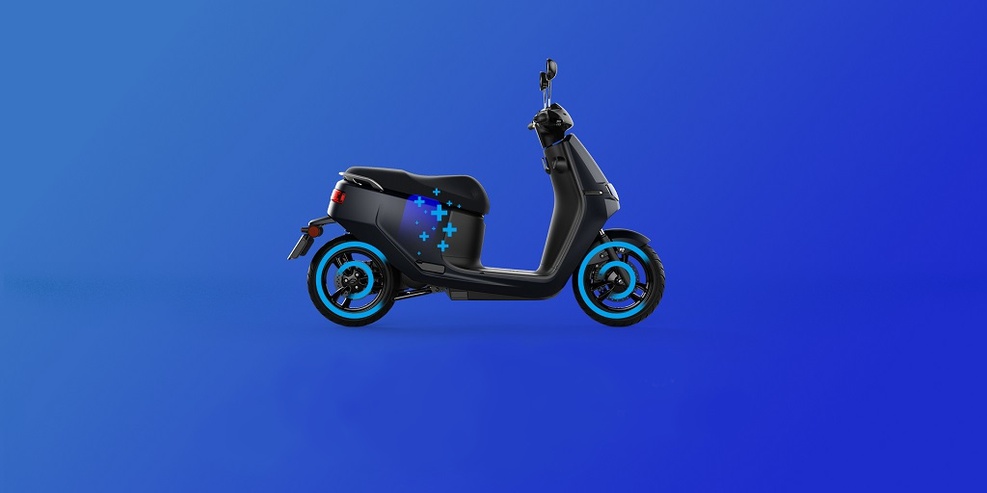 Travel in any weather

The range of Ecooter vehicles are in strict compliance with wading standards.
Each model has a wading depth of 260 mm.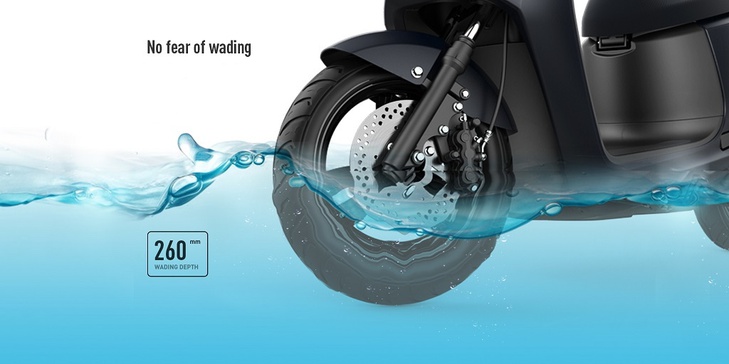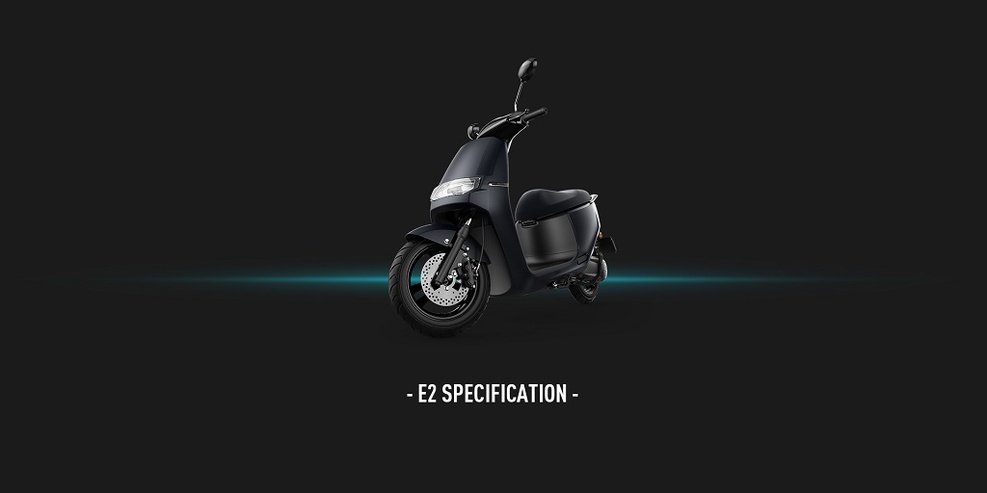 | | | |
| --- | --- | --- |
| Item | Ecooter E2R L3e | Ecooter E2S L1e |
| Price | From 45 999 | Available on Request |
| | | |
| --- | --- | --- |
| Max. speed | 75km/h* | 45km/h* |
| Est. range | Up to 150 km* | Up to 100 km* |
| Power | 4000W | 3000W |
| Max. torque | 50/165Nm | 45/150Nm |
| Modes | Smart; Sport; Reverse | Smart; Sport; Reverse |
| Cruise control | Yes | Yes |
| Anti-theft sensor | Yes | Yes |
| | | |
| --- | --- | --- |
| Full recharge | From 5 hours | From 5 hours |
| Battery type | Lithium cell; removable | Lithium cell; removable |
| Energy consumption | 2.56 kWh/100 km | 2.56 kWh/100 km |
| Size | 1110 x 840 x 700 mm | 1110 x 840 x 700 mm |
| Tyres | 100/80-12 | 100/80-12 |
| Highway legal | Yes | No |
*Depends on driver behaviour, weight on vehicle, mode and battery options