Evolve with the Ecooter E1+
The Ecooter E1+ has a powerful and compact engine that redefines electric motor technology. Each component is precisely configured to ensure a smarter and more efficient system. Get immediate on-demand power with zero submissions.
The E1+ is equivalent to 125cc, has a maximum speed of 75 km/h, movement sensor, key-less start and oh so much more!
Fully recharged from only 5 hours, just plug into a standard socket at work or overnight and enjoy peace of mind.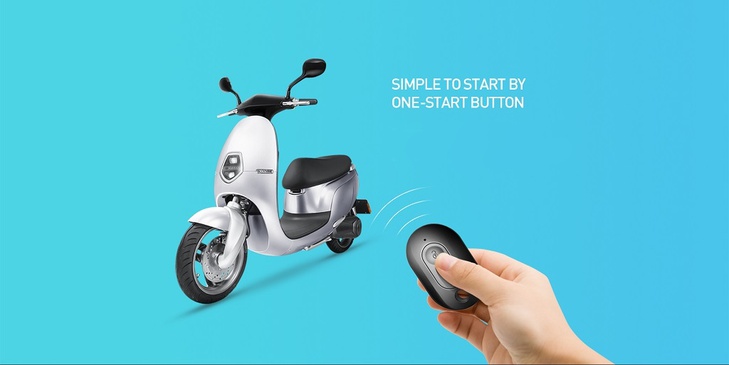 Easy Remote Start

The remote control contains a smart chip, a safe and user-friendly one-button start remote control switch.

The remote key smart interaction system helps you to judge your surrounds and safety, and to lock/unlock the scooter.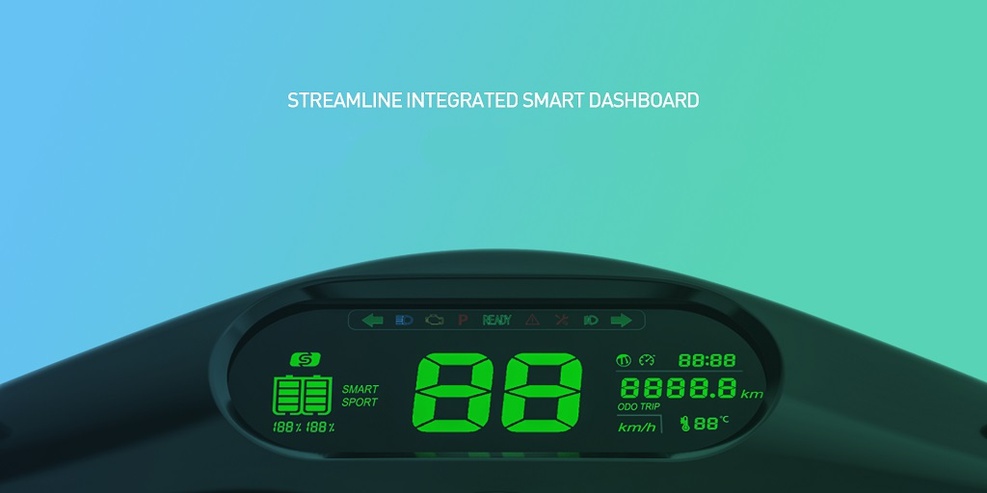 Smart Display

The dashboard is equipped with a light sensor that senses changes in the environment, and automatically adjusts the display colour to the intensity of external light. This ensures that the display is always clear!



Hydraulic Disc Braking
The front and rear hydraulic disc combination brake system prevents skidding by engaging both front and rear brakes effectively when the rear brake is used.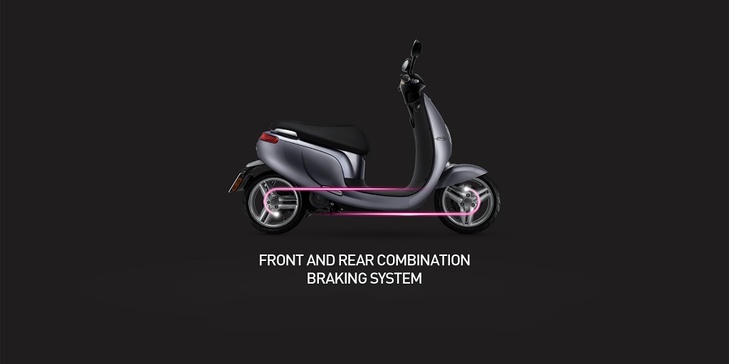 Better Tyres

The Ecooter's semi hot-melt tyres ensures good handling performance, better safety, better absorption of small vibrations and more comfortable riding.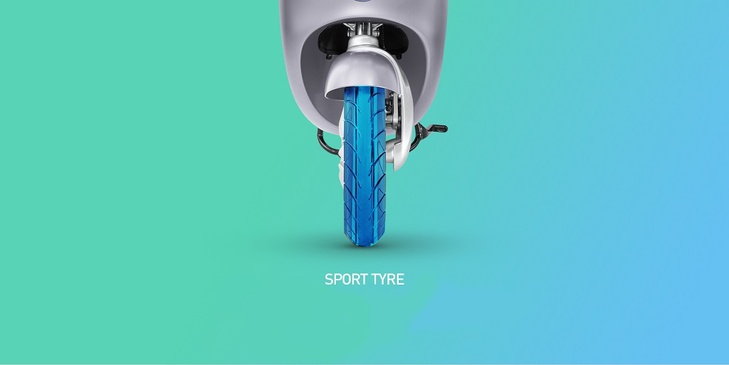 Sturdy and Durable Shock Absorption

The front shock absorber is an aluminium alloy single-arm axial-type inverted fork with a beautiful appearance, in an aluminium alloy integrated structure.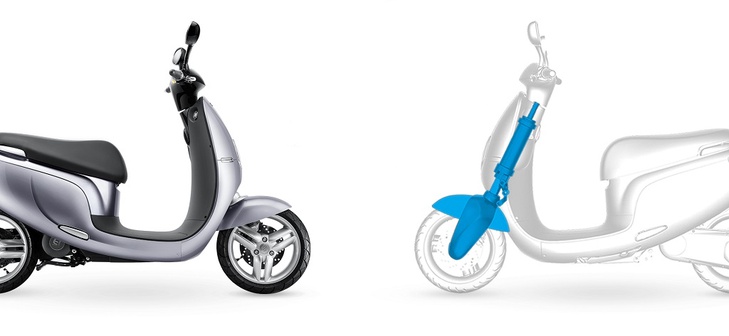 Strong Structure
The frame is made of high quality alloy steel with a structure that has been scientifically designed.
Each part is perfectly combined to ensure the durability of the frame and enhance the comfort of the entire vehicle.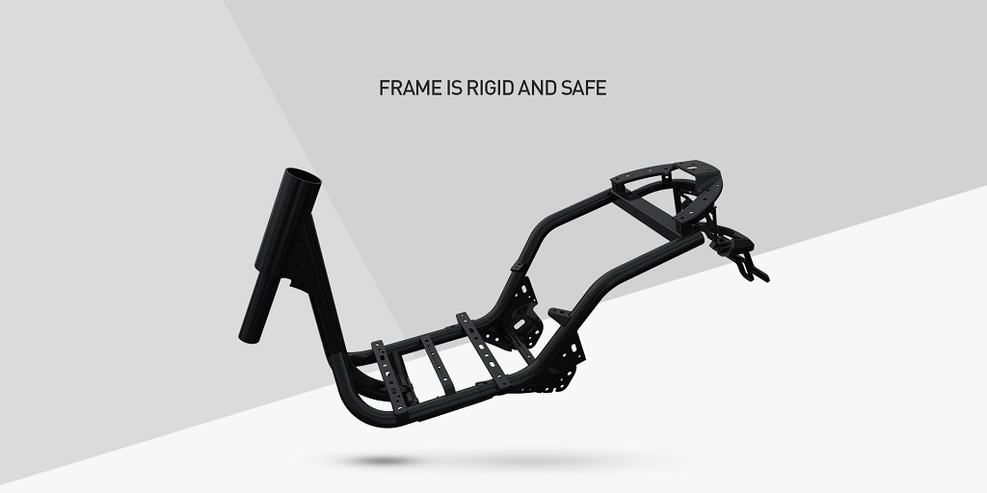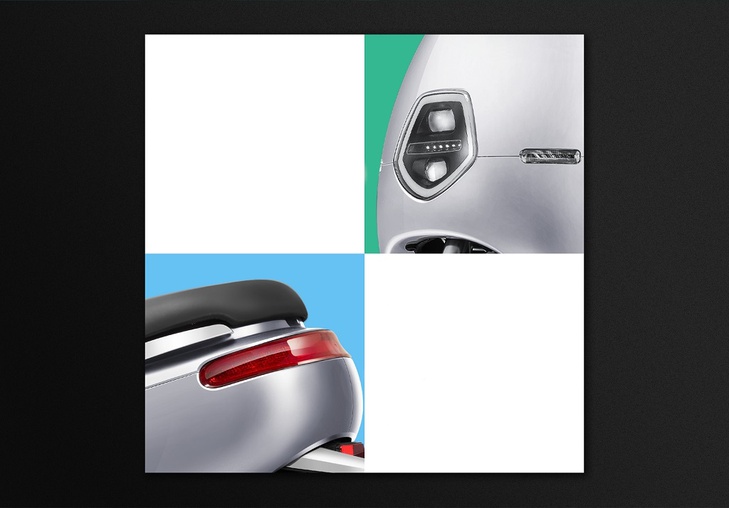 All-round LED

The LED headlights are in a dynamic diamond facet, with a newly developed near-light lens, avant-garde style wide lighting area.

The E1+ comprehensively adjusts the state of each component of the taillights to enhance the brightness of the rear turning light, making riding safer.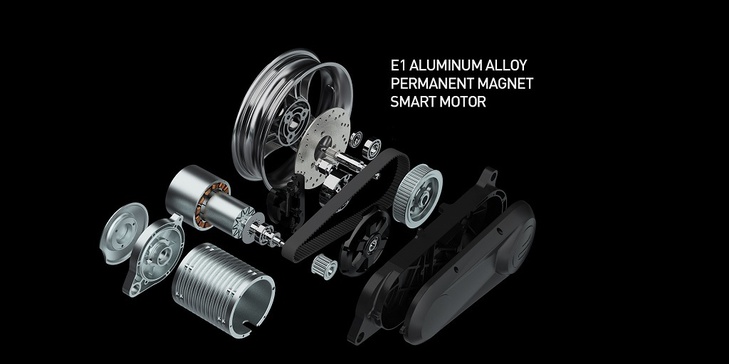 Efficient and Smart

The smart motor is efficient, with a new magnetic circuit design and full torque output for a powerful riding experience.